The fire extinguisher of the future
A fire extinguisher for design, environment and swiftness.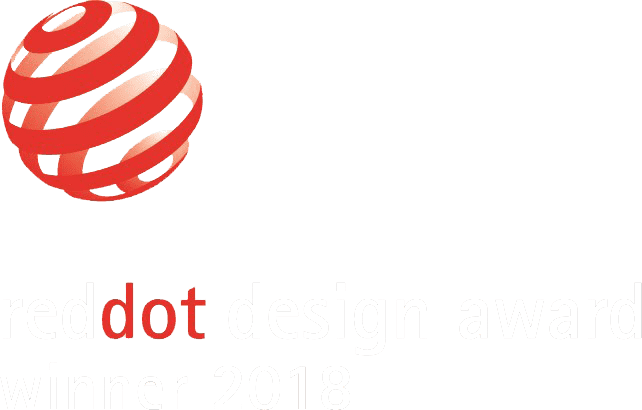 A fantastic product
With an award-winning design, entirely Swedish development and production and powered by carbon dioxide in an existing pawn system, Firemill is the perfect fire extinguisher for quick and clean response to small fires in your home. It leaves no trace and is cheap and easy to refill. It also allows you to try it out and even have a little fire drill at home in your kitchen.
Some of the benefits of Firemill
Firemill has many advantages over "regular" fire extinguishers. However, it is significantly smaller and can never replace the standard 6 kg  portable powder extinguisher you should always have in your home. But with a Firemill carbon dioxide extinguisher in your home, you will hopefully not have to use your portable fire extinguisher even if the accident should occur. This can save you a lot of cleaning time.
Fighting fire with a twist
Easy to use, with a twist of the bottom knob you can easily put out the small fire.
Practice
Practice makes perfect! Everyone knows how it works, no one needs to hesitate when worse comes to worse.
Refillable and clean
Carbon dioxide cylinders in an existing pawn system make Firemill cheap and maximally environmentally friendly to refill.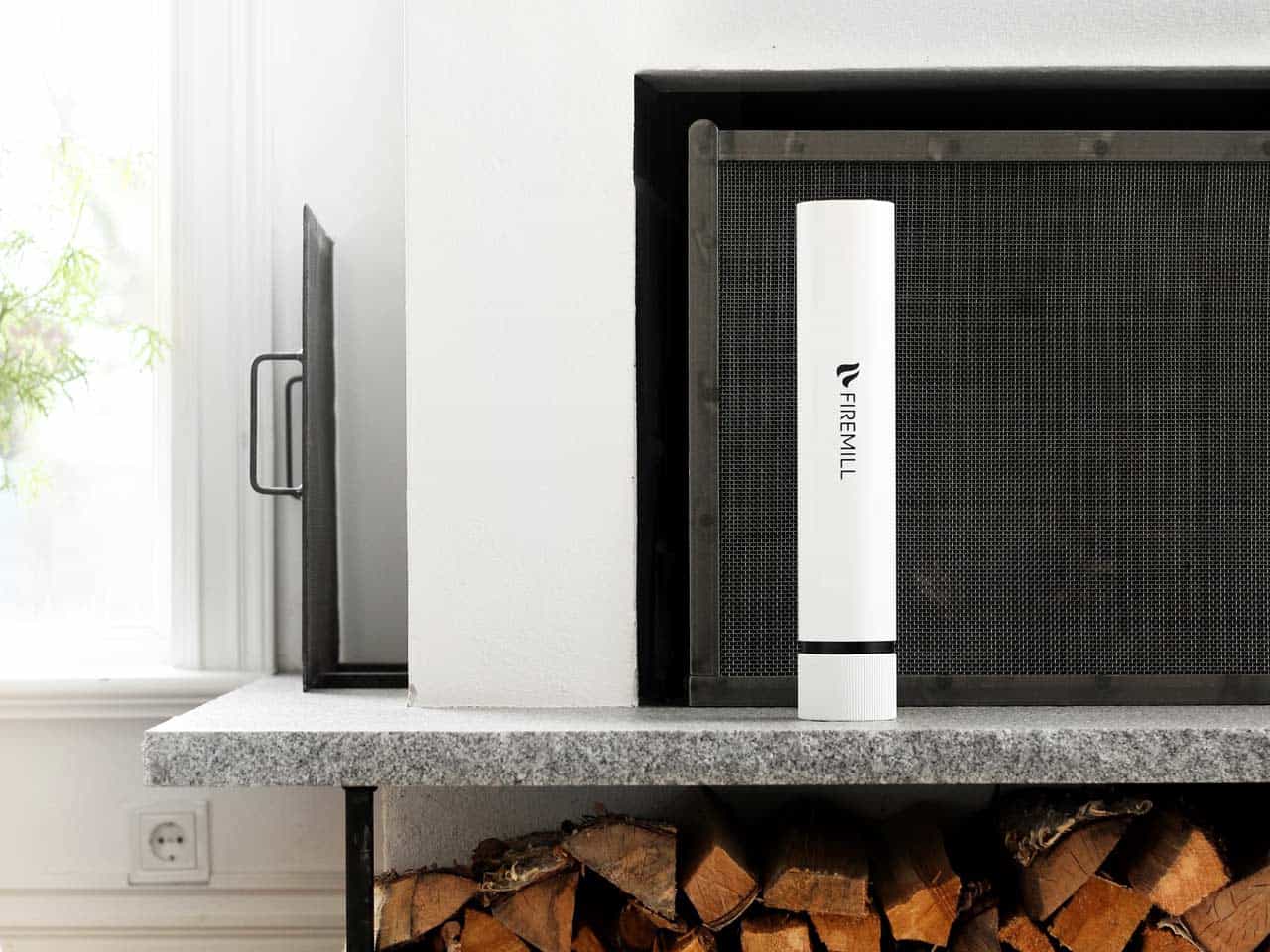 A fire extinguisher for design, environment and swiftness
Firemill is an award-winning design product. Completely Swedish invention, design and production. In addition, reusable in an existing return system, the absolute highest level of environmental friendliness. With just over 15,000 Firemill sold in Sweden, this ingenious carbon dioxide extinguisher has already become a natural part of many design- and safety-conscious Swedes' homes. With a great patent pending we are now ready to enter the rest of the world.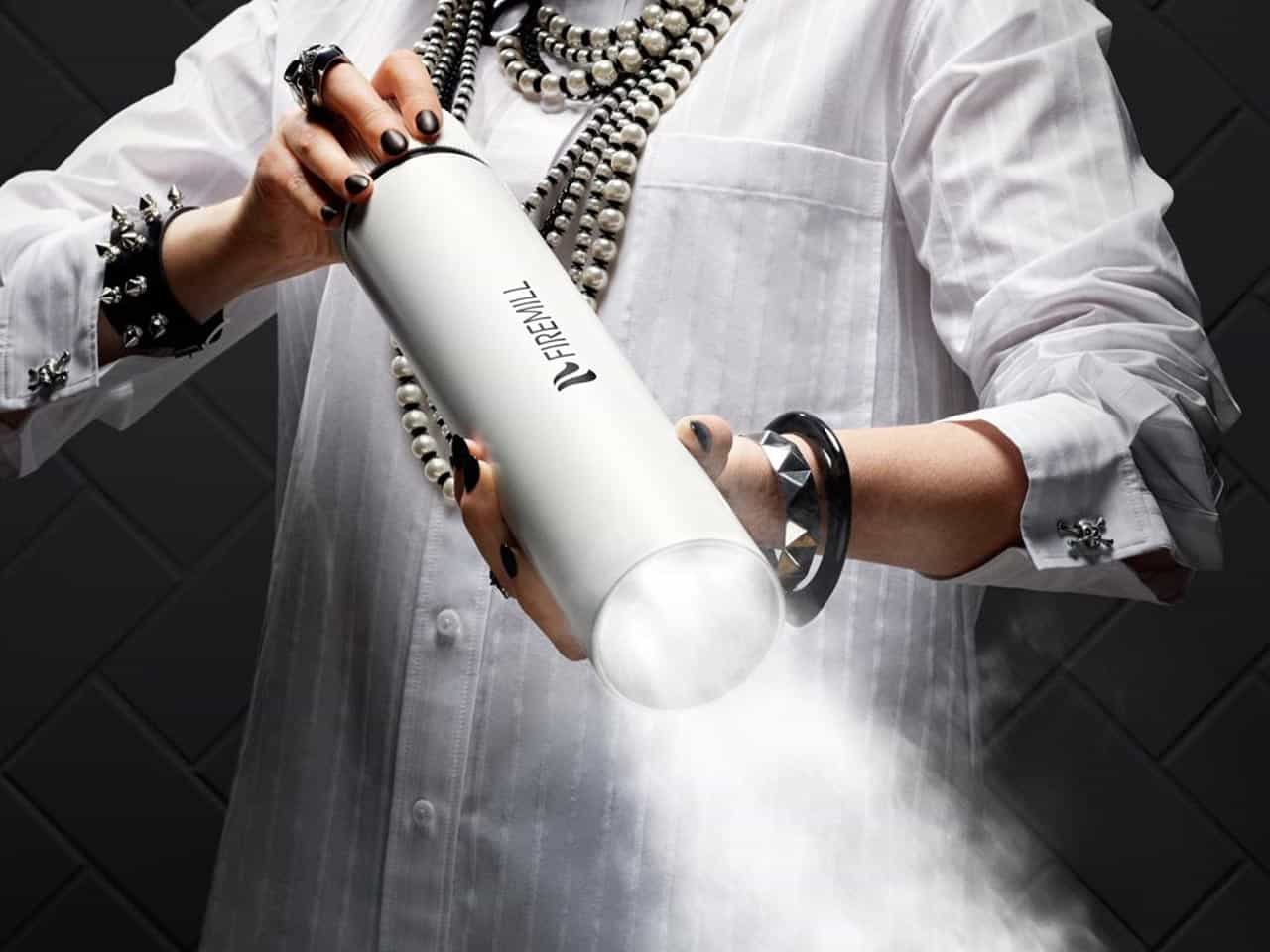 Carbon dioxide leaves no trace
Despite the environmental discussion carbon dioxide is a completely clean extinguishing agent that leaves no trace. You do not even have to wipe the the kitchen counter afterwards. This makes Firemill perfect for swift action in the kitchen. The carbon dioxide comes from a standard carbon dioxide cylinder for carbonated water ready available in most markets and is therefor replaced easily and cheaply after use. The carbon dioxide is food-graded, so you can even eat what you put out afterwards if you would like to, even the fire blanket can not handle that. If you are worried about the climate, there is completely climate-neutral carbon dioxide available.
Represents Swedish innovative power
We are of course very proud to represent Sweden and innovative Swedish industrial design with our carbon dioxide extinguishers in the Sweden pavilion with a focus on sustainability. About 190 countries participate in the world exhibition with the theme "Connecting Minds – Creating the Future" and which will last until March 31, 2022. Here you can read more about the world exhibition expo2020dubai.com and watch a video presentation from the world exhibition.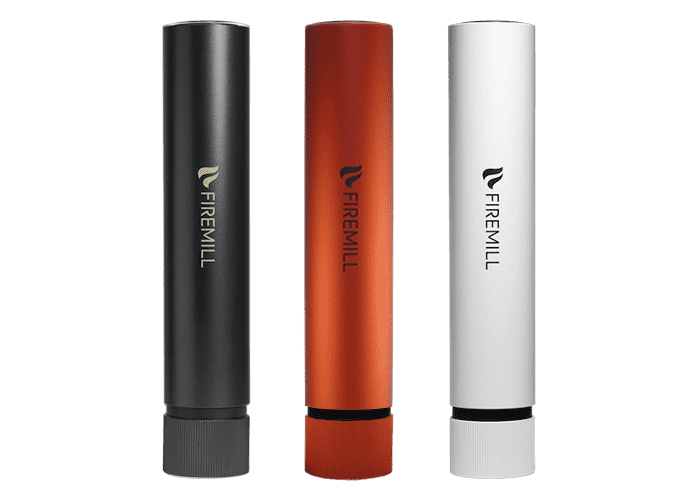 Buy your Firemill now!
You can confidently buy Firemill directly in our online store. You then buy it directly from the inventor. Here you will also first find our new accessories, new models and colors.