What it handles
Firemill is a completely new type of extinguisher based on carbon dioxide and therefore it is important for us that you understand how it is meant to be used and its capacity.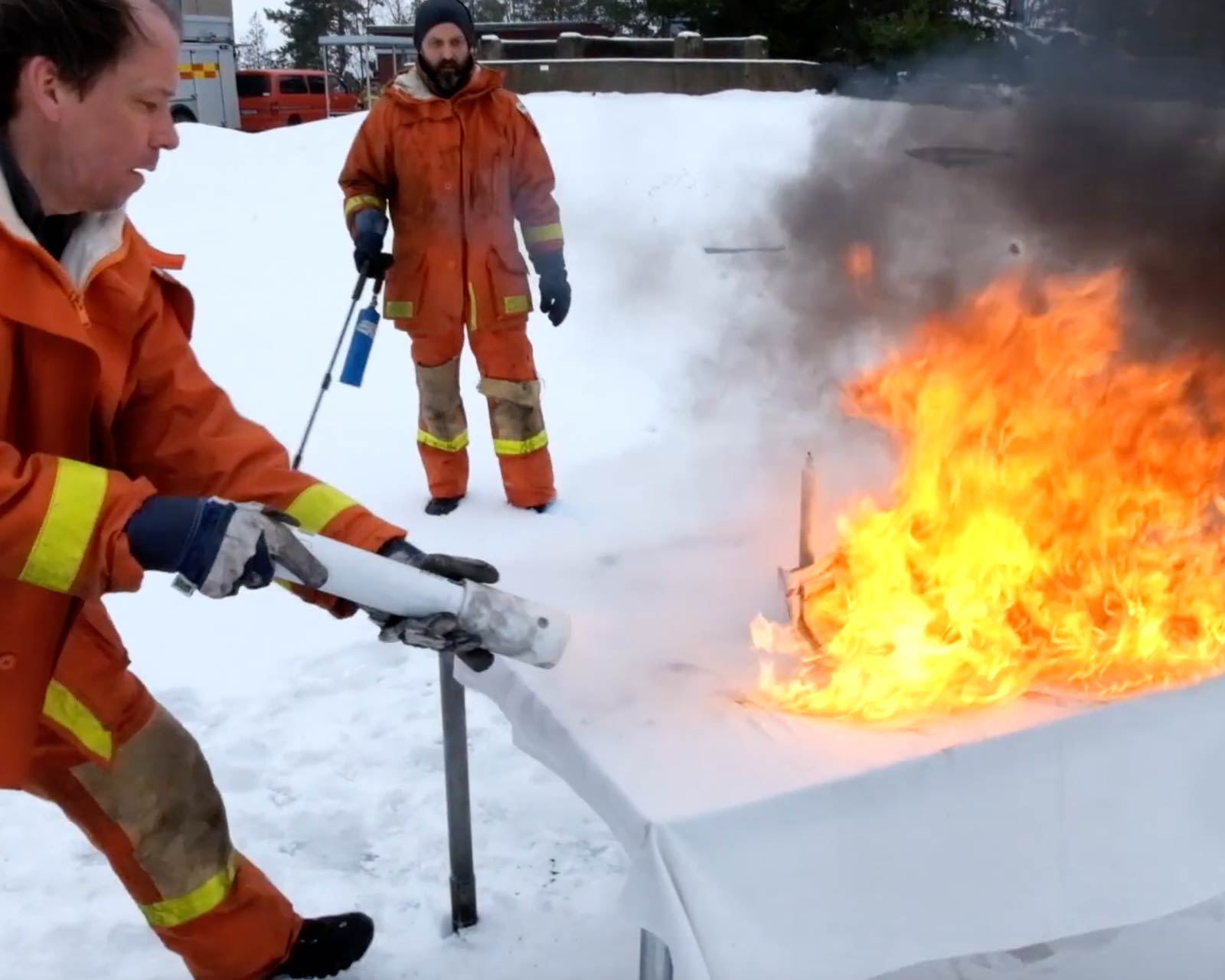 This is how Firemill has been tested
Firemill is intended to be used early into a situation when a fire erupts, in order to prevent a larger flame to develop. Therefore, its primary use is very early when the fire is still small. However we have conducted tests to check the limits for the capacity of Firemill. 
Since Firemill does not meet the criteria for a conventional fire extinguisher, we have developed our own testing criteria for a capacity that we have later on tested and evaluated. The criteria is inspired by the European standard SS EN3 class A, B and F. However we used lesser liquid surface and flammable materia than the minimum standardized test-fires when we tested our product.
Capacity tests have been planned and conducted with consultation from and under supervision of DNV ( Det Norske Veritas) which is one of the world's leading certification organisation. Some of our films showing our capacity tests and some created fire situations can be seen below. You can read our test report through the link below as well.
Watch our test films here
We have created some fire situations together with DNV. Here you can see exactly how it turned out. It takes approximately 8 seconds to completely empty a tube if you have it fully open during the whole span of time. (not filmed)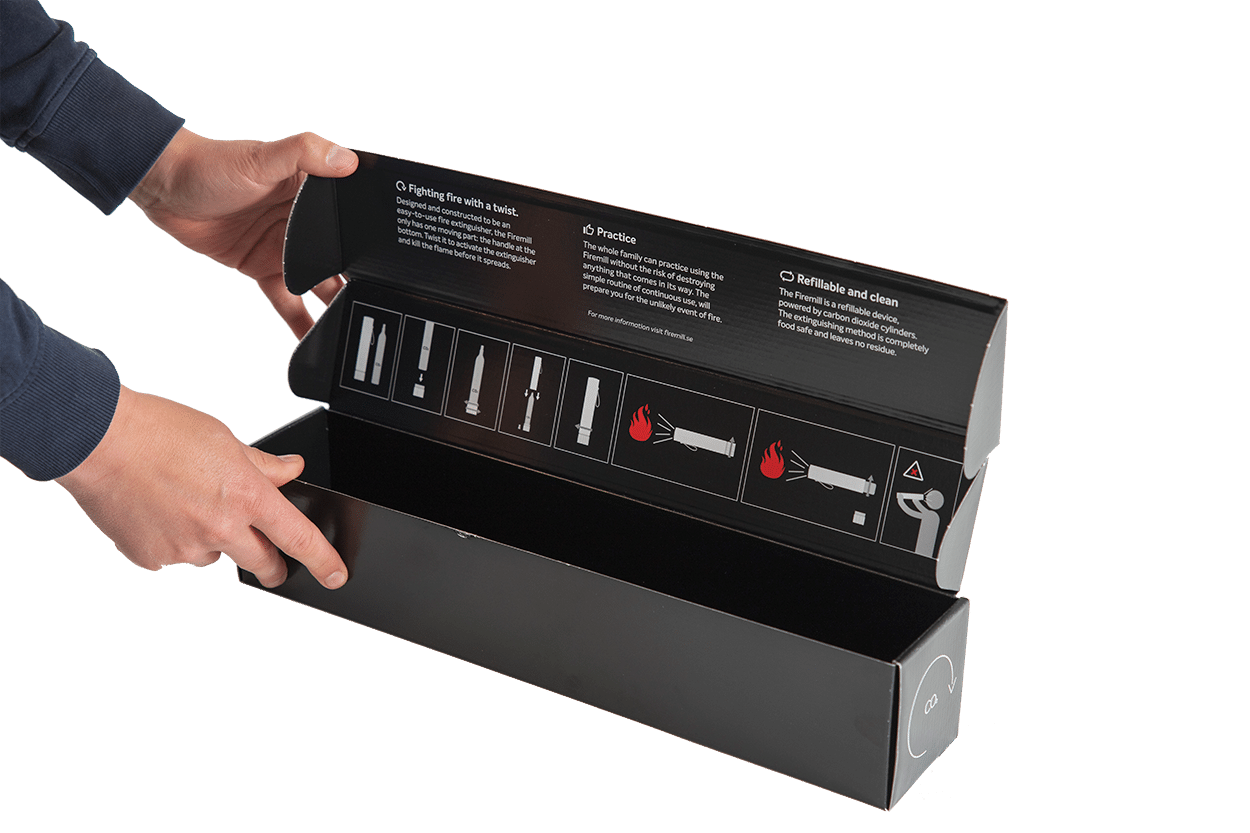 Always read the manual first
In case of fire there is no time left to read the manual. We therefore recommend you to always read the manual before. We also would like you to test your Firemill in a relaxed environment together with the family members so everyone can feel prepared and acquainted with how the Firemill functions. This will help you to save those very important seconds when a fire erupts! Afterwards you can change the tube, easy and cheap. Maybe you can make it a little tradition to try Firemill and even change the battery in the fire alarm in your household once every year at first advent?
Why you should buy a Firemill
We think that having a Firemill in a kitchen should be as obvious as to have a helmet for cyclists. Not because fires are common (neither are injuries while cycling), but because it can be catastrophic when it occurs, if you are not well equipped.